An endogenous protein might become a candidate for drug development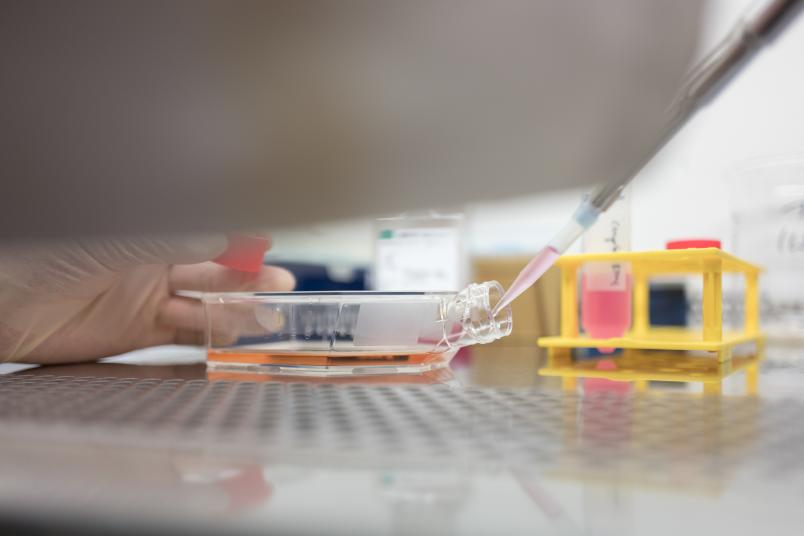 The Nurr1 protein has for a long time been considered a promising target for the treatment of Parkinson's disease. However, its application as a drug has had no chance of success yet.
Researchers have modified the protein Nurr1 so that it can enter cells from the outside. Nurr1 deficiency may be one of the causes of Parkinson's disease. Even though Nurr1 has been discussed as a potential target for the treatment of Parkinson's disease, it is unusable in its normal form, as it cannot penetrate cells. A team from Ruhr-Universität Bochum and the US-American National Institutes of Health (NIH) deployed a bacterial import signal in order to deliver Nurr1 into cells. The researchers also demonstrated that the modified protein may have a positive effect on the survival of dopamine-producing nerve cells. They describe their results in the journal Molecular Neurobiology from 18 August 2018.
---

Here you can find infos about our

Bachelor
Course language German
Bachelor of Science in Chemistry
Bachelor of Science in Biochemistry
Bachelor of Arts in Chemistry + x

Master
Course language English
Master of Science in Chemistry
Master of Science in Biochemistry
Master of Science in Molecular Sciences and Simulation

Course language German
Master of Education in Chemistry + x